What to look for in a dance school
Posted on 10 January 2022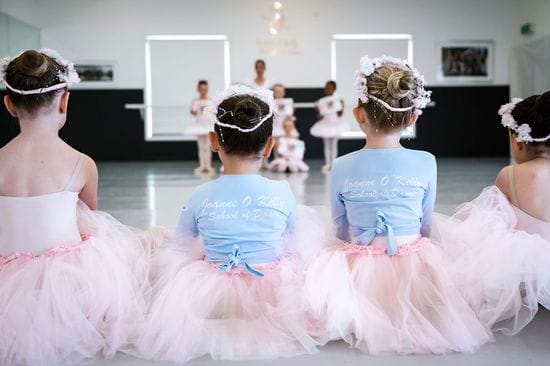 So, you've decided you want to enrol your little one in dance or ballet classes. What a great decision! Dancing is a beautiful introduction to extra-curricular activity where your child gains so much joy from movement and self-expression.
But there are so many dance schools out there with different offerings, how do you choose the best one for your child? Most of the time it isn't best to focus on location and cost, because if your child falls in love with dance (which many do) you really want to make sure they are looked after, nurtured and taught safely and correctly.
Here are some things to consider when choosing a dance school;
1. Qualified teachers
It is important that all the teaching staff looking after your child have recognised qualifications from organisations such as Cecchetti Australia, Bachelor of Dance Education, Certificates in Dance Teaching and Management.
You are trusting your child's young growing, developing body to these teachers and even the youngest students deserve to be taught properly. At JOKSOD all of our teachers have recognised qualifications and all have been trained in anatomy to understand how a young child's body develops and can implement safe and correct dance practises. Incorrect training can damage young growing bodies even if they are dancing just for fun. It is important that your child is developing correct and proper dance technique from an early age for them to have the choice of exploring the wonderful world of dance for their future.
2. Look at the older students
.
Have a good look around the dance school's website and social media channels at images and footage of the current students. You can tell a lot about how much kids enjoy their dance school and assess the overall standard of the studio by looking at imagery and if the students are happy and good role models.
If you are not sure what to look for, get some recommendations from leading dance organisations such as Cecchetti Ballet Victoria, they will have a list of dance schools you can have a look at.
3. Find out about the School's philosophy / approach to dance
Make sure you don't choose a school that just has fabulous dancers but that also has a nurturing approach. Your dance studio will help shape your child into the adult they become and their future. It is important they are respected and nurtured in a positive environment.
At JOKSOD we pride ourselves on our students not only developing into beautiful dancers but beautiful young adults as well who nurture and are fabulous role models to others. Our philosophy is to instil a love of dance and provide a positive experience in a safe and nurturing environment.
4. Read testimonials and reviews
If you're considering a certain school, see if you know anyone who already goes there to get feedback on their experience. Most good schools will have testimonials on their website and reviews online. Whilst it is great to read that the children enjoy dancing at the school, make sure you find testimonials that explain WHY the school is so great. Look for reviews that mention how they look after the children, what the technique teaching is like and the opportunities the child has.
Hearing what other people have to say is a great way to help with decision making.
5. Check they have the correct facilities
Even if you are casually looking for a dance class for your child, make sure they have the correct facilities, including a sprung floor. This is imperative to prevent injury particularly for the youngest students who tend to jump and land very heavily on their feet! A sprung floor lessons the shock absorption through the body.
6. Look into how they communicate with their families
You can tell a lot from a dance school from its communication, like the website and social media channels. Take your time to read about how they approach teaching, what classes they offer and how they communicate with families.
At JOKSOD we keep our website up to date with all the latest information, you can see our latest news on our blog, we do monthly email newsletters to our families and to anyone enquiring at the school. We also have a dedicated private Facebook group for families and send regular email reminders about important dates. We understand how busy lives are and try to make it as easy as possible to keep everyone informed.
Finally, and most importantly, make sure the classes are fun! A large percentage of our students absolutely live and breathe dance, they love it and everything that comes with being part of such an environment. Which is why this decision is so important as the dance school you choose can have a huge impact on your child's life! Many children fall in love with dance and its imperative they are taught safely and correctly whilst their emotional wellbeing is nurtured as their dance school can end up shaping the future adults, they become!
We wish you the best of luck!
Contact us to enquire about Joanne O'Kelly School of Dance! Find out more about enrolment here.