Springing into Term 4 with our holiday masterclasses
Posted on 7 October 2021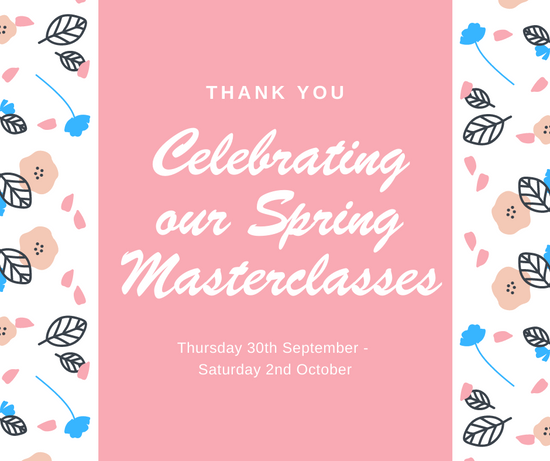 We're so lucky at JOKSOD to be able to call on a range of phenomenal guest teachers to work with our students during school holidays. And these Spring holidays were no exception as we didn't let COVID get in our way!
We love welcoming guest teachers, some of whom are JOKSOD alumni who have gone on to have wonderful careers in the dance industry and are excited to return and share their knowledge and experience with our current community.
From Thursday 30th Sept to Saturday 2nd October we held a range of special Zoom classes for all levels at the school. This was a great way to kick off term 4 and it also allows our students the opportunity to try out all different styles of dancing that they may not usually study.
One of our guest teachers, Kim Adam was so impressed with our students that she decided to donate a scholarship to the Transit Dance Summer or Winter School to one intermediate and senior school student as a Spotlight Star! Our teachers also chose a student from the junior program to win a scholarship to the JOKSOD Summer school.
Junior School
Our Primary to Grade 3 level students had so much fun participating in Jazz, Contemporary, Classical and Musical Theatre classes;
· Jazz with Kaylah Abbot.
· Contemporary with Georgia Tuckett.
· Classical with Isabelle Greenwood.
· Musical Theatre with Amy Browne.
Congratulations to Macey Andreana the winner of our Junior Spotlight Star award who has won a scholarship to the JOKSOD Summer school. Macey was chosen due to her wonderful attitude and careful listening skills.
Intermediate and Senior Schools
Our Grade 4 to Advanced level students enjoyed Pilates, Contemporary, Jazz, Classical and Lyrical live classes along with an additional 3 special recorded classes to do in their own time.
· Pilates with Sam Goodchild.
· Contemporary with Hope Keogh
· Jazz with Kim Adam.
· Classical with George Murray-Nightingale.
· Lyrical with Ben Cure.
It was very special to have George join us for the Spring Masterclasses, he was such a delightful teacher to our students. Thank you so much to George for your time, effort and expertise.
Congratulations to Maisie O'Toole the winner of our Intermediate Spotlight Star award who was chosen due to her tenacity, dedication and commitment to all she does. And huge congratulations to Gerika Abbott the winner of our Senior Spotlight Star award who was chosen due to her commitment to taking every opportunity to further her skills.
Thanks to all the wonderful teachers for joining us last week, we can't wait to welcome you back again!