JOKSOD Summer School is back | Meet the guest teachers!
Posted on 21 January 2022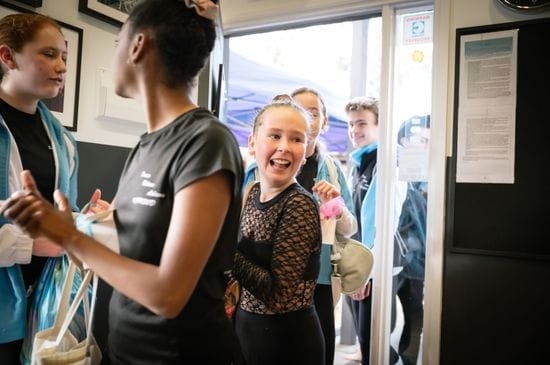 After being unable to run our programs at full capacity due to the restrictions over the last two years, we're thrilled to be able to announce our Summer School program for 2022 on Thursday 27th and Friday 28th January!
It's a great way to start the year and we have some incredible and inspiring guest teachers joining us for the program that includes, classical ballet, contemporary, jazz, musical theatre, Lyrical, composition, hip hop and stretch!
We love that our holiday programs allow students to try other styles of dance that they may not do throughout the year. It is a perfect way to get the body and mind prepared for the next year of dancing.
This time we are doing something a little different as the students will learn a little dance in each class that they will then perform for the parents at the end of the program! Our Summer School is open to EVERYONE age 5 years and over.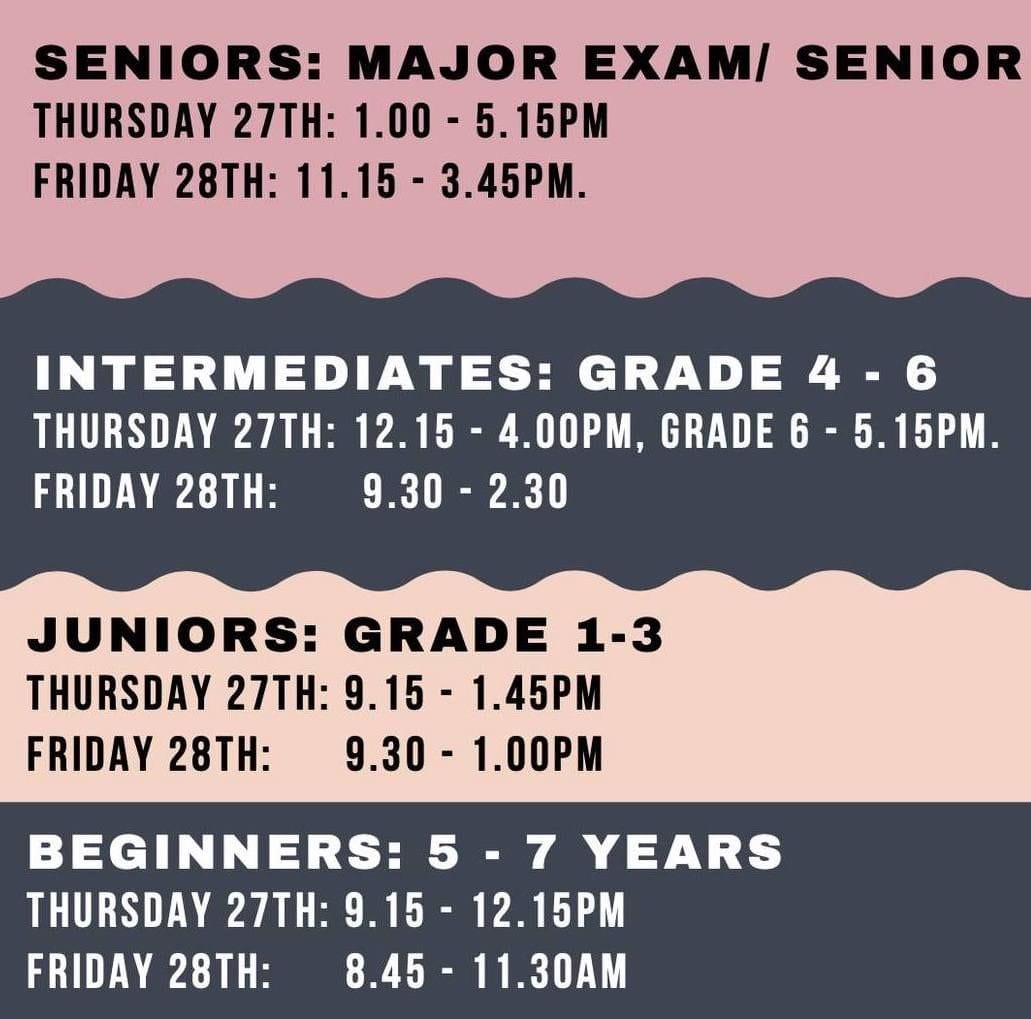 Meet our fabulous guest teachers
Ben Cure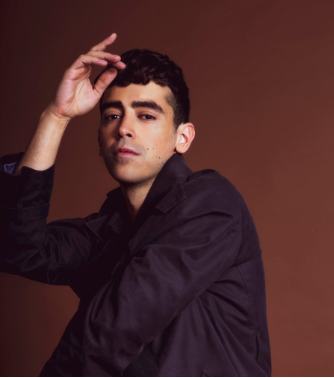 Benjamin Curé was born and raised in Melbourne, training on full scholarships at both The Edge Performers School and the Space Dance and Arts Centre. In 2015, he founded Lion Heart Dance Company which has since produced multiple seasons of work.
Curé's performance career has witnessed him work with a diverse range of companies, including Vertical Shadows Dance Company and Opera Australia, in conjunction with reaching the top 100 of So You Think You Can Dance Australia (2014). Recently, Curé performed in Graeme Murphy's 'Turanndot' with Opera Australia in December of 2019.?
Curé is an esteemed choreographer with a history of choreographing for music videos, international conferences and industry events. His founding company Lion Heart has produced 6 seasons of work, and has twice acquired Arts and Culture grant funding from the City of Stonnington. Lion Heart has also been commissioned by the City of Boroondara, produced an interactive dance festival, performed at global conferences and has created a space for local and international dancers to train and collaborate on new projects. These achievements are a powerful testament to Curé's unswerving devotion to his craft.
Additionally, Curé has mentored a number of young people through the process of creating their own work and has developed a professional development course (Next Steps) to see local artists empowered to succeed. His staged works have also been paired with a schools engagement program; this facilitates young dancers to investigate more deeply into the arts, by means of an immersive learning experience alongside industry professionals.
Curé creates works which are engaging and meaningful. He possesses an attention to detail and an intuitive understanding of his audience. Moreover, he has displayed an indomitable work ethic and resilience, thus reinforcing a robust and abiding career which has already offered so much to the wider community.
Kim Adam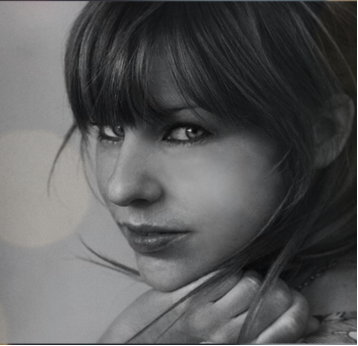 Kim Adam has established herself as one of Australia's foremost dance choreographers, mentors and teacher. With an extensive portfolio of work that extends globally, Kim is always pushing the boundaries of the dance discipline and innovation in every performance, masterclass or workshop she is a part of Kim's unique ability as a storyteller has seen her work throughout Asia, Europe, Australia & New Zealand.
Domestically, Kim's work as a choreographer and performer has been highlighted by her work as a founding partner of " Collaboration the Project" in association with Paul Malek. "Collaboration the Project" is a company that inspires and allows dancers a chance to explore various avenues of contemporary dance and choreography, since opening Collaboration they have produced numerous award-winning productions with their 2013 production "Yours Truly" winning the Victorian Dance Award for 'Best Independent dance production'. The dedication and Love installed into "Collaboration" has grown in recognition within the professional industry.
Kim's innate ability as a communicator sees her on a daily basis inspiring the next generation of Australian dancers. Working with Australia's elite performing arts schools and programs, Furthermore, Kim is regularly invited to teach workshops throughout Australia and to adjudicate eisteddfods. Kim Adam's ongoing professional performing credits span 17 years in the areas of film, television, music theatre and corporate performances: "Fire and Ice" Gasworks,'Underground Events' 'GolfAir Airlines' 'Wog Boy the Movie' (Film Victoria) 'Bad Eggs '(Film Victoria). Dance credits include Michael Ralphs "Now and Then", Crown Casino "Shared Tables", and Disney Live shows, The Footy Show Players Review, Countdown The Arena Spectacular.
Luke Alleva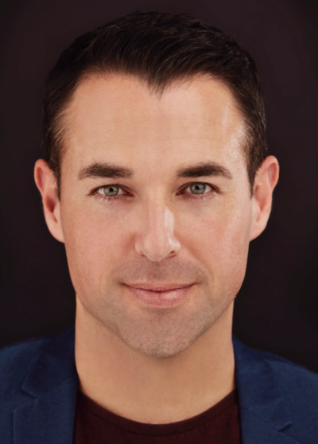 Luke has enjoyed an expansive career spanning film, television and stage. He now enjoys the business from the vantage point of performer, producer and choreographer
Luke began his musical theatre career in Man of La Mancha as Juan, Brains in Get Happy and Cliff for We Will Rock You for the Australian tour. Luke's career then took him to the UK's West End where his credits there include: We Will Rock You at The Dominion Theatre, Saturday Night Fever at Apollo Victoria u/s Joey, Chester and Cesar and West End Rocks UK tour.
On return to Australia, Luke performed in The Rocky Horror Show (Dainty), Guys and Dolls (Ambassador), Mamma Mia (LWAA), Xanadu (Pennell and Corr) , Moonshadow The Musical (Cat Stevens) as Dance Captain, A Chorus Line (TML) Chitty Chitty Bang Bang (TML), Hot Shoe Shuffle (DAE), Dirty Dancing Immersive Cinema in Melbourne and Sydney.
For the Production company Luke was very fortunate to perform in their productions of Little Me, 42nd Street, Funny Girl, The Boy From Oz, Guys and Dolls, The Boy Friend, Dusty and Thoroughly Modern Millie.
Luke is the Creative Director and Founder of Luca Entertainment Productions. He has created and starred in his own One Man show The Dancin' Man Sydney, Melbourne, Regional Victoria and various International Cruises lines and other upcoming productions.
Luke is also a sought after Choreographer, Carols by Candlelight Channel 9, Saturday Night Fever at chapel off chapel, The Musical Spiegel Tent, 50's Shake, Music Videos, Corporate Shows just to name a few.
Film credits are Montmartre Team lead dancers in Baz Luhrmann's Moulin Rouge, Dein Perry's Bootmen, Tom Usher In Gallipoli From Above, and The Divorce for ABC. Other Tv credits include Always Greener, Australia's Got Talent, Paul O'Grady Show, Kerrie Anne, Countdown, Sunrise, Sydney Opening & Closing Olympics.
Recently Luke has been performing the role of Gene Kelly in Gene and Judy and playing the role of Manuel in Interactive Theatre International's touring production of Fawlty Towers.
Natalie Clarke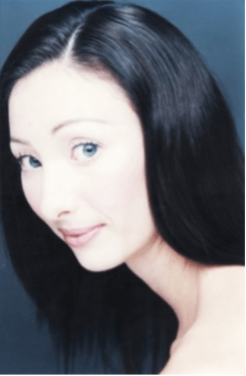 Natalie started her dance training at Donna Halloran School of Dance in Sydney when she was 5 years old, she then went on to full time studies at National Theatre Ballet School in Melbourne and then at the Australian Ballet School, graduating from ABS with an Advanced Diploma in Dance.
Natalie realised her dream of becoming a professional ballet dancer with an international performing career spanning 16 years, dancing with the Singapore Dance Theatre and West Australian Ballet. In her time as a dancer, she danced leading and soloist roles in ballets, including the classics such as; Swan Lake, Giselle, The Nutcracker and she work with renowned choreographers from Europe, Asia and America.
Natalie holds a Graduate Diploma of Elite Dance Instruction from Australian Ballet School, a Professional Dancer's Teaching Diploma from the Royal Academy of Dance and a Modern Jazz Teaching Certificate with the Commonwealth Society of Teachers of Dance.
Natalie has 12 years teaching experience teaching at various schools in Singapore and Australia. Former students have gone onto Singapore Dance Theatre, Central School of Ballet and New Zealand School of Dance. Natalie is passionate about dance, sharing her love and knowledge of dance to young dancers and is committed to helping students achieve their maximum potential.
Hope Keogh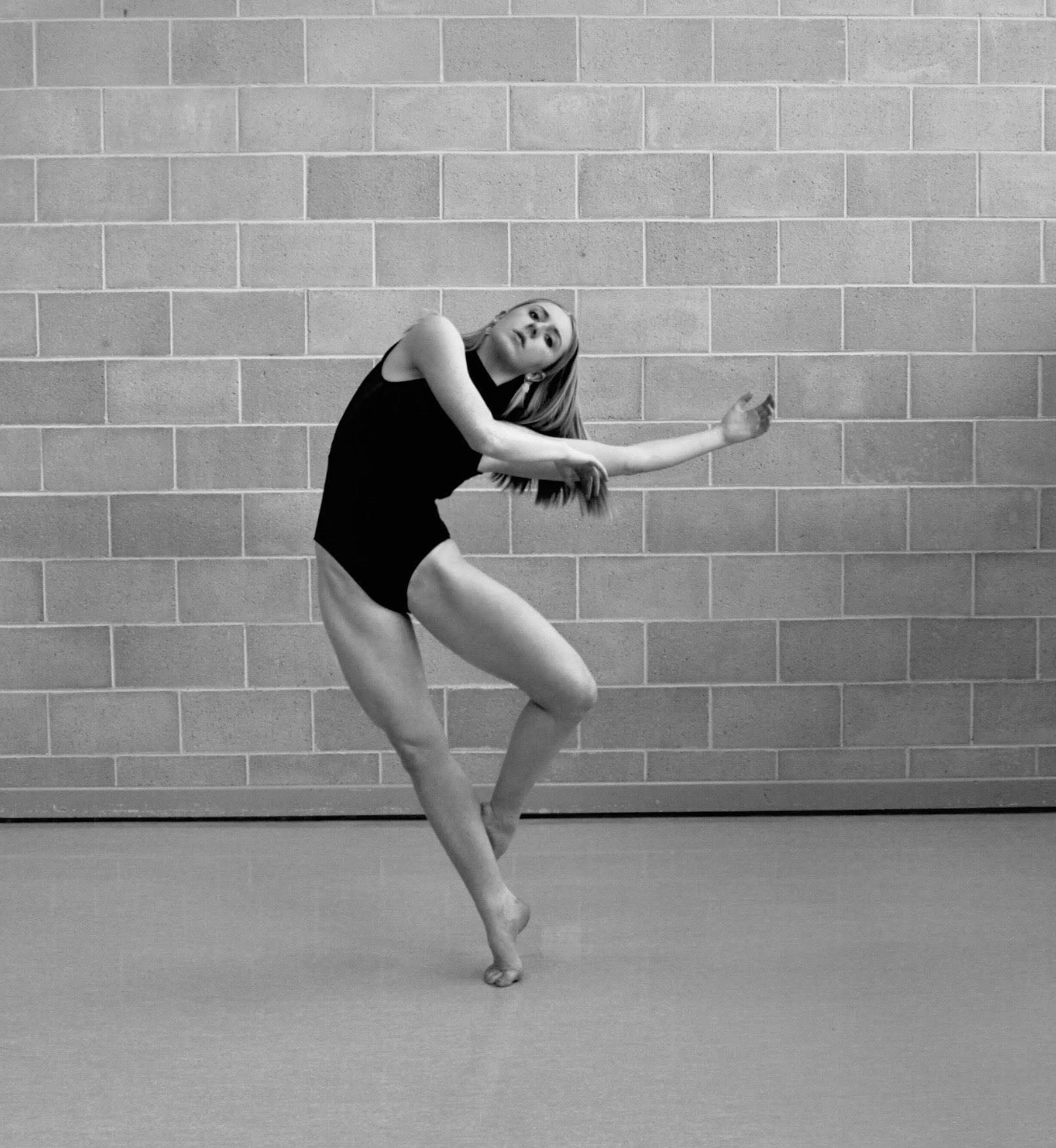 Hope Keogh is a young, emerging artist and proud JOKSOD alumni who has returned from Western Australia after completing her bachelor's degree in dance at the Western Australian Academy of Performing Arts (WAAPA). Hope began her dance journey at the age of six and fell in-love with the JOKSOD family, during the 10 years under Joanne O'Kelly's tutorage Hope received excellence in all Cecchetti examinations from Grade 1 to Advance 2, and she was Cecchetti scholar for many years. In 2015, Hope also had the privilege of attending under scholarship the Cecchetti summer program at Victoria Academy of Ballet in Canada. She spent her final years of high school studying at the Victorian College of the Arts Secondary School. One of the many highlights of her time at VCASS was being one of the few Australians to have completed the Maestro Enrico Cecchetti Diploma examination at the young age of 17, this extensive syllabus taught Hope that anything can be achieved with a bit of passion, grit and determination.
In 2019, Hope moved across the country to further her training in dance at the Western Australian Academy of Performing Arts. Throughout her three years, Hope has enjoyed exploring her versatility in dance, studying the bodies limitless capacity to move and create new pathways and sensations. Hope's repertoire includes classical ballet, contemporary, improvisation, Cunningham techniques, contact movement and choreography.
A highlight for Hope during her years at WAAPA was the opportunity to explore her choreographic skills by creating her first full contemporary work, further developing her creative expression under the guidance of WAAPA faculty. In 2021, for her graduating performance, Hope was fortunate to have worked closely with Australian Ballet alumni Leanne Stojmenov and the Head of Classical Ballet Kim McCarthy, dancing the Queen of the Willis in Kim McCarthy's remount of the romantic repertoire 'Giselle'. Hope was also given the opportunity to work closely with Kevin Jackson in the position of rehearsal director for his brand new 'Perth Youth Ballet Company' 2021. This opportunity has allowed Hope to expand her knowledge and appreciation of dance in a teacher setting. Hope is currently looking forward to 2022 where she will take up her position in Link Dance Company (WAAPA) and complete her honors in dance.
Georgia Tuckett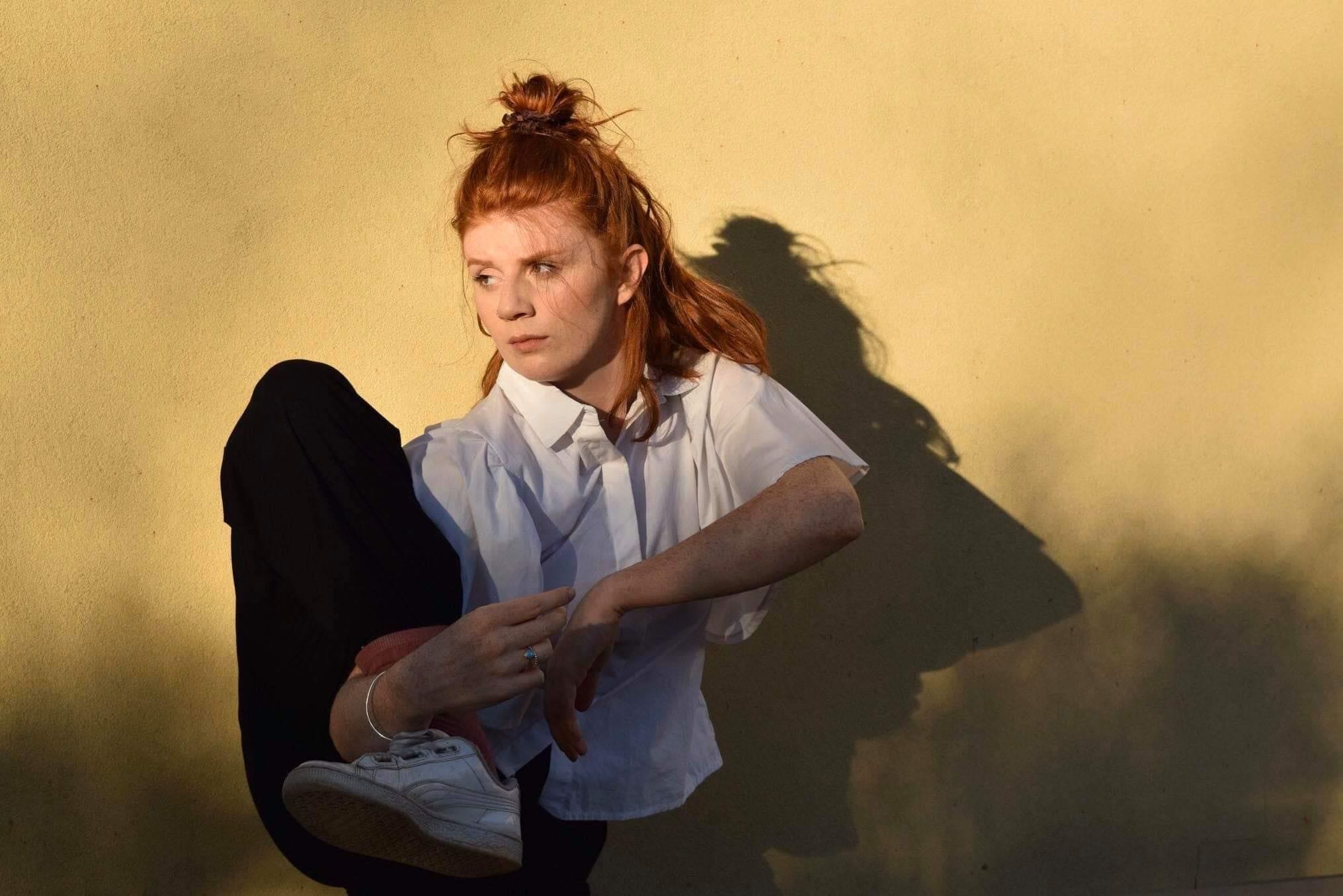 Georgia Tuckett has been dancing since the age of three starting at Joanne O'Kelly School of Dance, training in Cecchetti classical ballet, jazz and contemporary. In 2015 she moved to Sydney to complete full time contemporary training at Ev & Bow Dance Training Centre. In 2016 she was accepted to study Bachelor of Fine Arts (Dance) at the Victorian College of the Arts in Melbourne.
There Georgia discovered a keen interest in contemporary dance as well as improvisation and choreography. At the VCA she performed in works choreographed by Australian contemporary choreographers such as Rebecca Hilton, Sandra Parker, Anna Smith, Gideon Obarzanek, Lina Limosani and Lee Serle. In 2018 Georgia assisted Gideon Obarzanek in the choreography of music video "Fire" for actress and singer Geraldine Hackwell. Georgia also performed in the Stephanie Lake Dance Company's work "Colossus" debuting at the Arts Centre Melbourne in September 2018 as part of Melbourne Fringe Festival.
Upon graduating from the VCA Georgia was awarded the Dr Philip Law Travel Scholarship. This aided her to travel to Israel in 2019 for six months. She was accepted into their International Dance Journey Program at the Kibbutz Dance Company. There she learnt alongside, and was taught by, dancers from all around the world. She learnt and performed repertoire by Israeli Choreographer Rami Be'er. As well as choreographing her own work "Not Done Yet" and premiering it at the International Choreographers Showcase in Kibbutz Ga'aton. Georgia is now currently studying a degree in Myotherapy to further her understanding of the body, as well as teaching and choreographing dance.
Amy Browne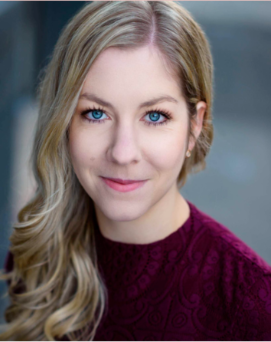 Amy Browne has been dancing since the age of two, training at Joanne O'Kelly School of Dance through high school, and been singing since she was 10 at Voicebox Singing School.
She then went on to complete her Diploma of Musical Theatre with Kelly Aykers Fulltime Dance, where she got the opportunity to learn from some of Australia's leading choreographers. During fulltime, Amy was lucky enough to work with Kelly on a professional workshop of a new musical written by John Foreman, as well as many other performances such as 'Pippin', and the ICC Cricket World Cup Opening. Since then Amy has had corporate work and various gigs, such as a cancan dancer with the Melbourne Symphony Orchestra, and performing 1920s shows with the company Brooks and Baker.
In 2018 Amy was lucky enough to work as one of the dancers on the movie 'The Very Excellent Mr Dundee', and in 2019 Amy got to work with Kelly again on her first show with Company A 'Broadway and Beyond', which toured regional Victoria. She also has performed with theatre companies, such as PLOS Musical Productions, most recently playing Meg in Phantom of the Opera, as well as numerous other shows, and had the opportunity to choreograph her first show with Panorama Theatre Company, Beauty and the Beast.
Amy leads our musical theatre program teaching our students how to use their voices and movement together, putting on incredible performances and competing at a level with many Melbourne-based performing arts schools in eisteddfods. Amy also teaches beginner ballet and Jazz providing support to our youngest students.
Kaylah Abbot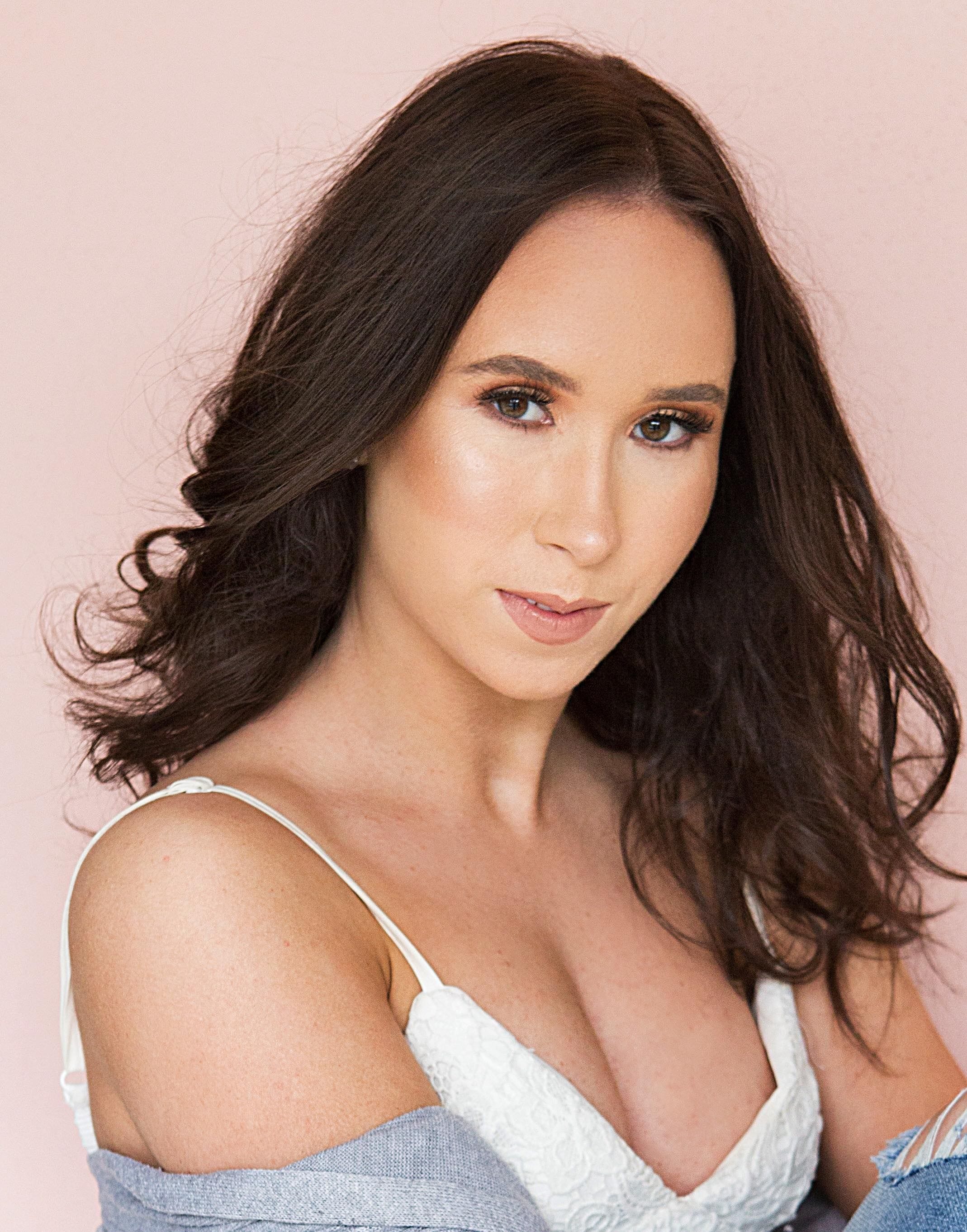 Kaylah Abbott is one of our industry professionals who trained at Joanne O'Kelly School of Dance. Studying 3 years at Spectrum Dance, Kaylah successfully achieved her Diploma of Musical Theatre and Certificate 4 of Dance. Recruited as talent with 'Spectrum Talent Agency', Kaylah gets to regularly audition and perform all over the industry, performing for well known choreographers and directors such as Yvette Lee, Nadia Tornese and Chantel Runting. Kaylah specialises in many areas of dance including commercial, jazz, showgirl, tap, ballroom, latin and ballet.