Dancing Apart But Staying Connected
Posted on 16 September 2021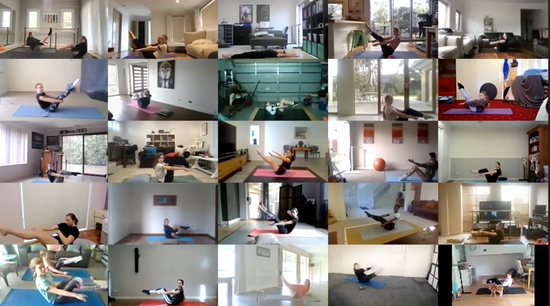 There's no doubt that 2021 is not the year we expected, we thought we were over the worst of COVID shutdowns impacting our dancing life! However, despite the struggles we've experienced in Victoria with the latest long lockdown, we continue to be amazed by the resilience and strength of our beautiful JOKSOD students.
Throughout the pandemic we've been determined to not let the chaos impact our spirit and love of dancing. Every week each of our teachers hop on Zoom with a smile on their face and full of energy to support all our students through their online dance journey. And our students have responded with such enthusiasm, turning up eager to participate and trying their hardest under the most challenging conditions.
We've made it our mission to go above and beyond by injecting as much creativity and excitement into our dancing week as we can. We won't let COVID limit our potential and stop our students from doing what they love.
We were lucky to adapt to a strong schedule of Zoom dance learning early during the first lockdown in 2020, which meant our JOKSOD community got on board quickly. This has allowed us to continue shifting from in studio classes to online seamlessly through ALL the lockdowns over the last 18 months.
In JOKSOD dancing Zooms our students are enjoying playing games, socialising, creating their own choreography alongside the structured technique and quality learning you find in every class.

Plus, on Saturdays we've been having extra fun with dress up themes for the younger students that everyone has loved getting involved with. Last week we chose Superheroes and our wonderful community went all out with their creativity and explanation of their chosen hero. Some of our favourites are in the video below, it really melted our heart.
For our older students we've also launched JOKSOD Fitness sessions with trained professionals doing online HIIT workouts and Pilates each week. This is to support our dancers ongoing fitness and conditioning so they can jump back into their normal classes when back in the studio. These morning sessions have been really popular and helped our students start the day full of energy and positivity.
We have lots more in store over the school holidays to keep everyone engaged, including baking and cooking tutorials, a photography challenge and special masterclasses with guest teachers for all students at every level.
There have been so many events cancelled and postponed throughout 2021, from Eisteddfod competitions, to auditions and examinations. Lots of disappointment and upset for all of us, but having our dedicated community of families supporting each other through it has made it much easier for us all.
We may be dancing apart right now….. but our JOKSOD family is more connected than ever, and we couldn't be prouder!