Joanne O'Kelly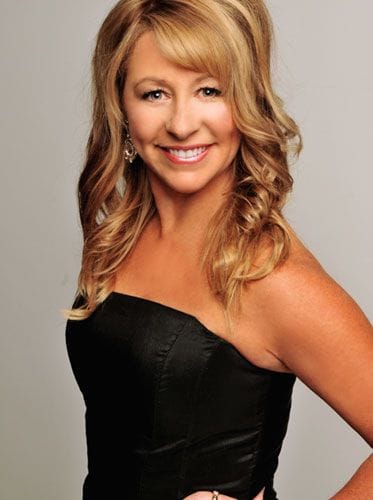 Principal, Joanne O'Kelly holds her Licentiate Qualification in the Cecchetti Method of Dance L.C.B.A C.I.C.B along with her Advanced 2 and CERT.1V and L.C.B.A DIP (Dance History). Joanne also has a Bachelor of Arts in Dance Teaching from the Victorian College of the Arts.
Joanne has extensively studied anatomy and has a detailed knowledge and understanding of the anatomical basis of dance technique and works with students to make them aware of their own anatomical structure and how this enhances their dance technique. She has studied Developmental Psychology in relation to dance teaching and has acquired a sound knowledge of physical and cognitive development and how this applies to each student in every developmental stage. Joanne has been extremely fortunate to of experienced some fabulous mentors including the late Ms. Laurel Martyn OBE who passed on her beautiful system of training MDEC. Joanne is a firm believer that the principals and purpose of movement along with the creative expression are recognized as the core element when teaching dance.
Joanne comprehensively studied Dance Teaching Methodology which have given her unique skills in managing, planning and implementing all aspects of particular teaching content strategies within the studio environment. Joanne has also studied Dance history, historic dance, music theory and appreciation in relation to dance, kinesiology, notation of dance and the theory and practice of dance composition. Joanne believes that you should always keep learning and keeps up regular training with the Cecchetti Society.
Joanne has acquired a wealth of knowledge and experience teaching young dancers and also lecturing in Dance at Deakin University. She is extremely passionate about giving every student a positive experience whilst fostering safe and technical dance practices in a nurturing environment. She aims to challenge, guide, inspire and ignite a passion of dance in all of her students and to give her students skills to become the best that they can be.
Joanne's students are achieving outstanding results throughout the State with students regularly gaining entry into Scholars programs and full time dance institutions and winning Scholarships and Championships throughout the State.
Joanne takes pride in her schools achievements and that students and parents call JOKSOD a home away from home and her studio has the reputation of producing respectful, technical and versatile dancers.
The influence of dance teachers cannot be underestimated and it is something to consider when choosing a dance school for your child. Whether a dance student is attending classes for fun or in the hopes of pursuing a career, it is vital to be aware of the kind of teaching you are exposing your child to. Teachers mould characters, foster learning and give direction to a student's future. It is a wonderful thing to be a dance teacher and even greater to leave a legacy that lasts a lifetime.