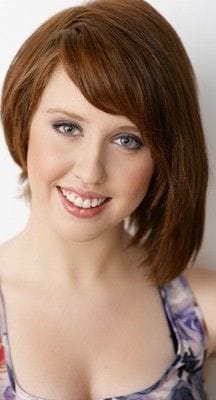 Jessica commenced training at Sher's Studio of Modern Dance where she undertook RAD syllabus, completeing Adv1 with distinction, and Glen Wood Tap syllabus completing all 10 levels. Jessica then completed full time training at APO Arts Academy in 2010, graduating with a Diploma of Dance and Certificate III in Musical Theatre. After graduation Jessica has been part of several dance festivals and showcases in Melbourne including Short Sweet Dance (nominee for best female dancer), Twisted Broadway, the Australian Open Ceremony and Melbourne Cabaret Festival and recently in the Melbourne Fringe Festival in PopPress . She has performed in Magnormos' Stephen Sondheim triptych, Anyone Can Whistle and worked on Jerry Herman triptych, Milk & Honey, as assistant choreographer. She was also cast in the ensemble of CHESS with The Production Company in 2012. Jessica received the Ausdance award for Victoria's Favourite Female Dancer in 2014.
Jessica has been a member of Vertical Shadows Dance Company for the past four years performing in principle roles for seasons Release the Stars (2011), On the Rocks (2012) and Parallax (2015). Her involvement in the company led to a Creative Associate/Rehearsal Director position for the 2014 production The White Prince.
Jessica now teaches at several of Victoria's flourishing dance schools, with a passion for passing on her extensive knowledge of dance. She is committed to ensuring that students progress at a personal rate, whilst still challenging themselves every time they come to class and approaching their training from both a physical and creative capacity.